About Staunch and Flow:
Staunch and Flow plumbers are Gas Safe (Corgi Registered) plumbers servicing clients across all London locations including South, West, and Central London. Staunch and Flow engineers arrive at the arranged time, explain about the problem and treat your property with respect, leaving it in clean and tidy state.
Availability: 24 hours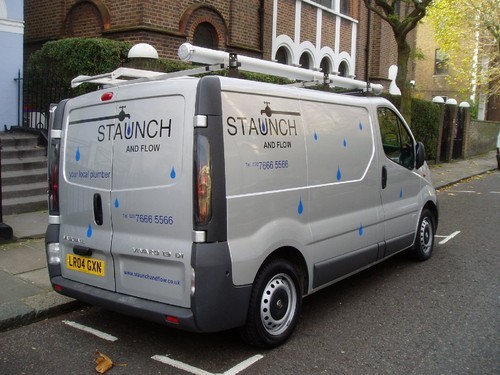 Staunch and Flow Specialized in:
Plumbing
Domestic and commercial plumbing
Solar heating Installation
Bathroom Installation
Radiators
Dishwashers
Washbasins
Taps
Sink
Bathroom
Replace baths, WCs and basins
Blockages
Repairs
Aga services
Gas MK 1 Burner
Gas MK 2 Burner
Gas MK 3 Burner (SIT)
Gas MK 3 Burner (MAXITROL)
Independent Aga Cooker service engineers
Converted Agas
Aga re-enamelling
Aga Rayburn servicing
Rayburn Services
Rayburn 400G/L and 400G PF
Rayburn 460G, 480G & 499G
Rayburn 460AL & 480AG
Rayburn 480AL CF & 480AG CF
Rayburn 480CD
Rayburn 480GB
Rayburn Royal G33
Rayburn Royal G7 Rayburn 208G/L & 209G/L
Rayburn Ranger, Gas Nouvelle, 365G & 365L
Rayburn XT
Rayburn Re – enamelling
Rayburn service engineers
Eco Services
Air source heat pumps
Solar thermal
Wood chip boilers
Boiler Services
New

Gas Boiler Installation

Gas Boiler Replacement
Repairs
Gas services
Heating Factsheets
Electrical Services
Building Services
Carpentry
Plaster
Tile
Paint and more.
Landlords Services
Domestic Plumbing Courses:
Staunch and Flow plumbers conducting courses in domestic plumbing, you can contact,
Address: 211 Piccadilly W1, London (50 yards from Piccadilly Circus).
Phone: 020 8964 6714
Duration: Weekdays (usually Wednesday) from 4pm – 7pm
Recruitment:
Email: info@staunchandflow.co.uk
For plumbing apprenticeships: plumbing apprenticeships
Plumbers in Staunch and Flow address:
Staunch and Flow
Unit 28, 2 Exmoor Street
London, W10 6BD
Telephone: 0208 964 6714
Emergency call outs: 0208 896 6711
Email: info@staunchandflow.co.uk
Website: london-plumber.co.uk
View location of Staunch and Flow, London on google maps